Business Debit Card
Simplify business accounting with a free debit card linked to your Alden State Bank business checking account. It provides the ability to make purchases locally, globally, and online. Use your monthly statement to make expense tracking easy and efficient.
If you need cash in a hurry, use your card for ATM withdrawals worldwide. We have even partnered with M&T Bank to bring you access to over 2,000 free ATM locations—search for the nearest fee-free ATMs to you!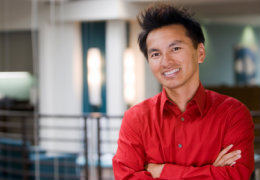 Summary

No annual fees or finance charges

Add spending controls to individual employee cards

Simplify expense tracking and account management

Accepted by millions of merchants worldwide

Safer and easier than cash or check

Funds deducted directly from your checking account

Use for cash withdrawals at ATMs

2,000 network fee-free ATMs

Helpful Contacts

To report a lost or stolen ATM or debit card call Alden State Bank at (716) 937-3381. After business hours call 1-800-528-2273.

To activate a new or re-issued MasterCard, call 1-888-892-3806.

For MasterCard Secure or 3D Secure problems, go to www.mastercardsecurecode.com.