Roth IRA
For some people, a Roth IRA presents a better retirement plan than a traditional IRA. You cannot deduct contributions on current tax returns with a Roth IRA. But your interest earnings are 100% tax free upon withdrawal, as opposed to tax deferred.
Another plus is the ability to withdraw principal balances without penalty. While this would diminish the money-making magic of compound interest, it provides a safety net if you need funds.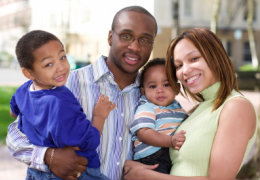 Summary

Interest and principal are completely tax free upon withdrawal

Compound interest on entire balance

Can contribute up to $5,500 per year

Additional $1,000 "catch up" contribution allowed for ages 50+

Principal contributions can be withdrawn without penalty*

Interest withdrawals can begin at age 59½

Early interest withdrawals subject to penalty**

No mandatory withdrawals at any age

Invest within IRA via variable rate account, fixed-rate CDs, or both

$500 minimum deposit to open

FDIC insured




**Certain exceptions apply, such as healthcare, purchasing first home, etc.