Traditional IRA
Traditional is a relative term. If you call tax- advantaged savings that leave you in position to enjoy your retirement "traditional," then traditional IRA is perfectly named.
In addition to tax-deferred earnings, contributions may be tax deductible. Capitalizing on compound interest will leave you with the ability to do...well...whatever you want with you're retirement. You'll have the money for it.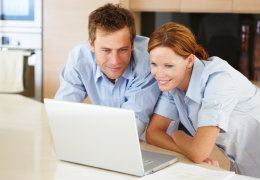 Summary

Current income grows tax free

Interest earnings are tax deferred

Contributions may be tax deductible*

Compound interest on entire balance

Can contribute up to $5,500 per year

Additional $1,000 "catch up" contribution allowed for ages 50+

Withdrawals can begin at age 59½

Early withdrawals subject to penalty**

Mandatory withdrawals begin at age 70½

Invest within IRA via variable rate account, fixed-rate CDs, or both

$500 minimum deposit to open

FDIC insured

**Certain exceptions apply, such as healthcare, purchasing first home, etc.