Home Mortgages
You wouldn't give your house keys to a stranger. So why entrust your home loan with corporate bankers headquartered...who knows where? Alden State Bank has been helping our neighbors become homeowners since 1916.
Excellent rates, a wide selection of mortgage options, and personalized service ensure we secure the right loan for you. When you're looking for a home in the Greater Buffalo area, we have the expertise to make it happen.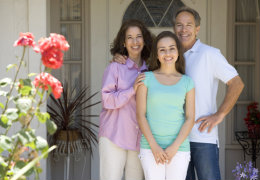 Summary

Competitive rates

Local decision-making

Customized personal service

Wide range of mortgage options

Seamless, timely closings

The Secure and Fair Enforcement for Mortgage Licensing Act of 2008 (S.A.F.E. Act) requires us to provide the names of our Mortgage Loan Originators and their unique identifier upon request. If you are interested in obtaining this information, please contact us using the secure Contact Us link on our website or call 716-937-3381.

Click here for a list of servicing fees.