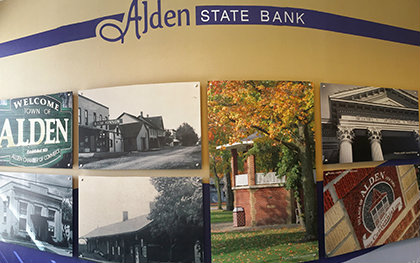 News & Events
F BITES Coffee Bar Opens Inside Clarence Office
Alden State Bank is pleased to announce F BITES Coffee Bar officially opened on Tuesday, February 15, 2022, inside their office located at 6545 Transit Road, East Amherst. F BITES (Food Based Interventions with Technology, Energy & Science) is a Western New York non-profit whose mission is to empower youth and adults to be contributing members of society, inspiring them to plan a successful future through the execution and development of workforce skills, soft skills, hard skills, and exposure to culinary art training.
"We are very excited to be able to partner with F BITES and the work they are doing in Western New York," said Steven Woodard, President & CEO. "We encourage everyone to stop by pick up a cup of coffee or a delicious caramel macchiato and learn more about this great organization." F BITES Coffee Bar plans to be open weekly Tuesday through Thursday, 10 am until 3:30 pm. For more information on F BITES, see their web site at fbites.org.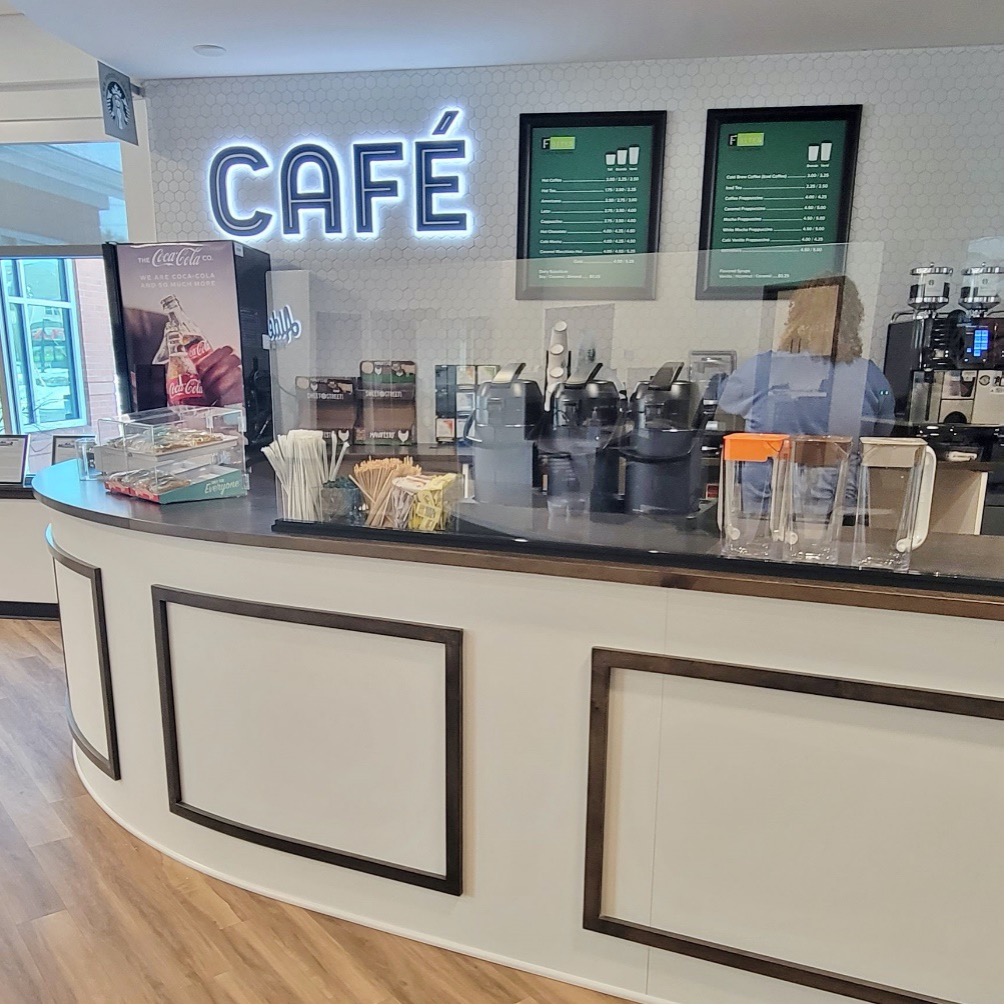 ---
Alden State Bank Holds Clarence Branch Grand Opening
Alden State Bank held a Grand Opening with a ribbon-cutting ceremony for its new branch location at 6545 Transit Road in Clarence on Monday, November 15, 2021. The bank welcomed Clarence Supervisor Patrick Casilio, Robert Geiger of the Clarence Chamber of Commerce and representatives of Congressman Chris Jacobs, State Senator Patrick Gallivan and Assemblyman Michael Norris, among others.
This third location allows the community bank to bring its commitment of providing innovative, state-of-the-art banking products and services with a neighborly approach to the Amherst, Clarence and surrounding communities.
"Alden State Bank is very excited to be opening a branch in Clarence," said Steven Woodard, President & CEO. "We have many existing relationships in the area, and we look forward to having a physical presence for their convenience as well as developing new relationships."
The building at 6545 Transit Road, at the corner of Miles Road, has been vacant since 2016. Extensive remodeling of the interior has occurred over the past several months to present a clean, modern branch environment with some traditional elements. Lamacchia Group LLC was the designer and general contractor.
Founded in 1916, the establishment of the bank was the result of several local people who felt the need for a financial institution that would meet the needs of a growing Alden community. The bank experienced steady growth over the past several decades and remains independently owned and locally operated. A second office in the Town of Lancaster is located at 5802 Broadway. Total assets were approximately $475 million as of September 30, 2021.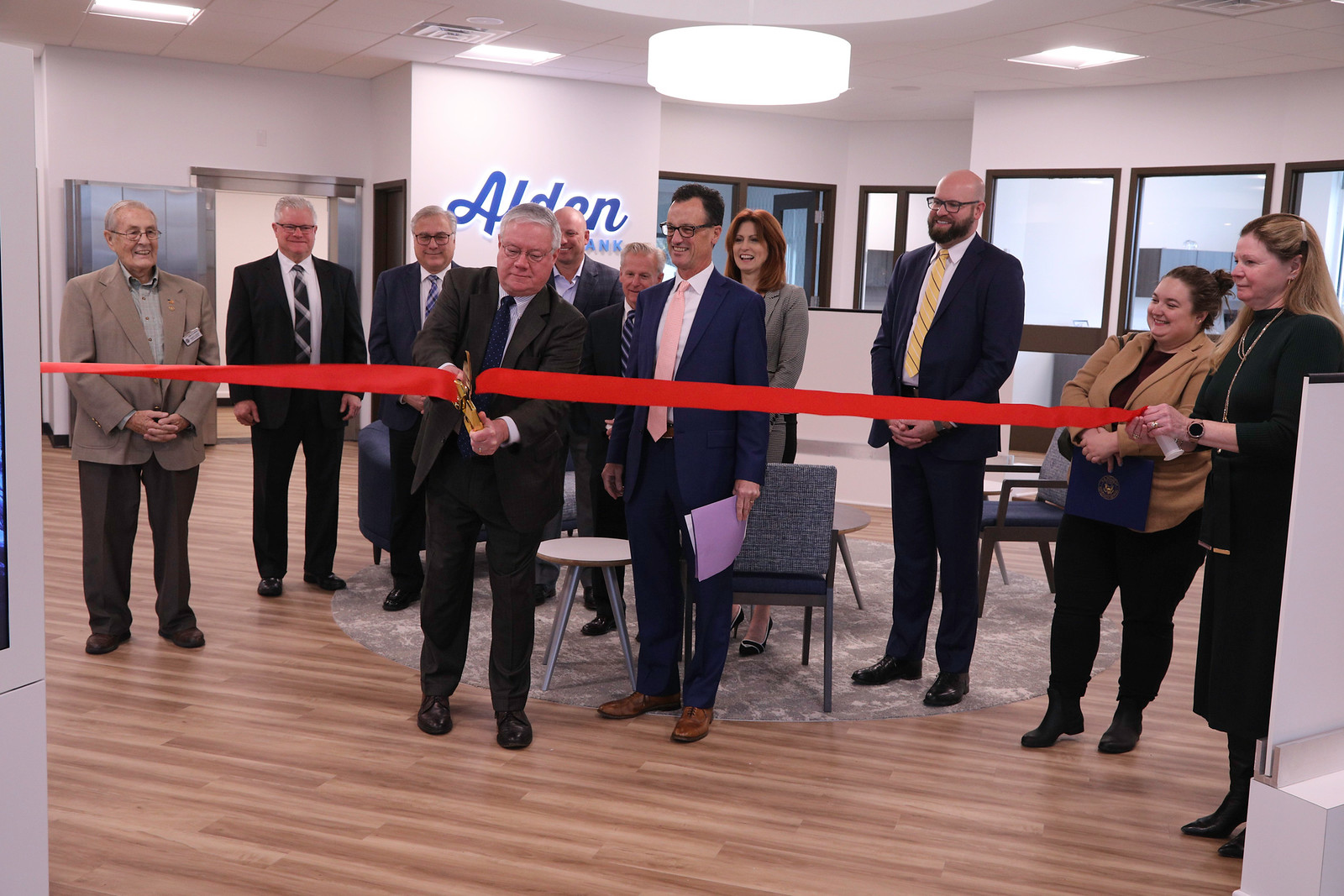 Photo Credit: Rick Penny
---
Donation to Ronald McDonald House Charities of WNY
On Wednesday, November 3, Alden State Bank held an employee "preview night" for its staff at the new Clarence office. During the evening, President Steve Woodard presented a check for $5,000 to Ronald McDonald House Charities of Western New York. Pictured from left are RMHC of WNY Executive Director Marianne Hoover, Steve Woodard, outgoing Executive Director Sally Vincent and Enrico Francani of Derico of East Amherst Corp. The Clarence office is located at 6545 Transit Road in East Amherst.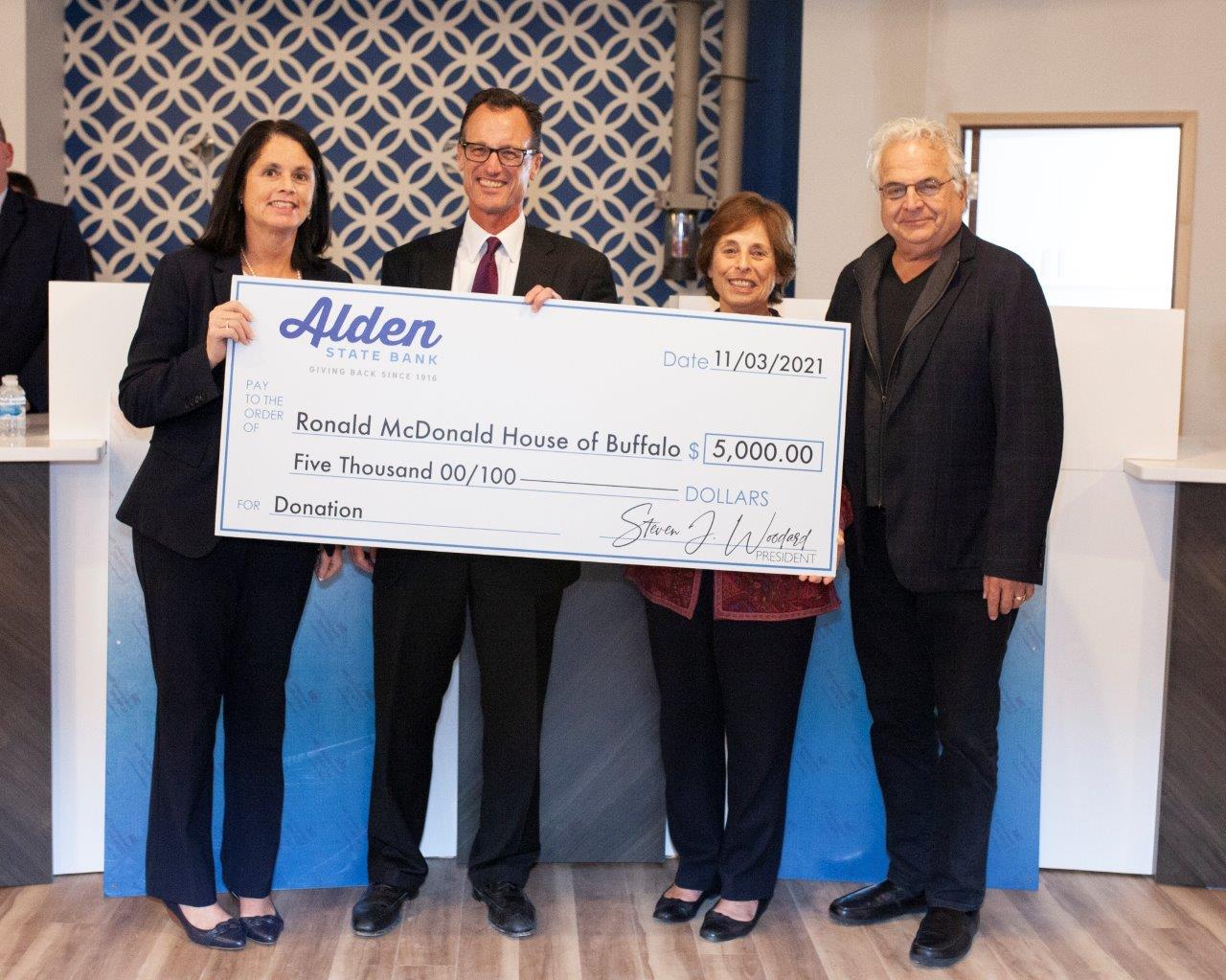 ---
Alden State Bank Returns to Its Roots
Alden State Bank has reached an agreement to purchase the building at 13200 Broadway in the Village of Alden for the purpose of moving its retail operations. The yellow brick and stone structure was constructed in 1925 with the bank conducting business there until November 1963. The building is presently owned by Leonard Weisbeck Jr. and has been the home of the Alden Advertiser weekly newspaper and printing business since 1965.
After renovations, the bank plans to move its branch operations from the current main office at 13216 Broadway. The current location will become the bank's headquarters and operations center to support its continued growth. "We are extremely excited at the prospect of returning to the building where Alden State Bank served the community for almost 40 years," says Steven Woodard, President & CEO. "With a nod to our past, we will present to our customers a modern 21st century branch environment with the high level of service our customers have come to expect."
The Alden Advertiser will continue to be published from a new office location.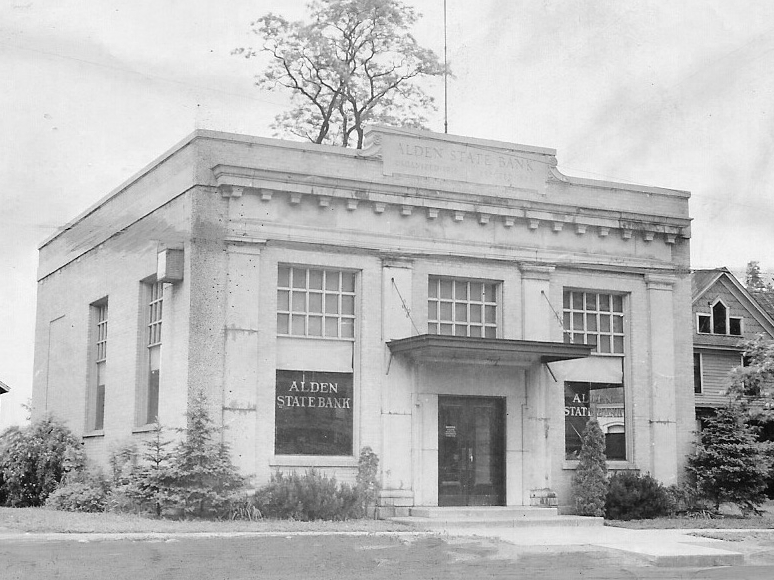 ---
Hearts and Hands and The New York Fathers' Rights Movement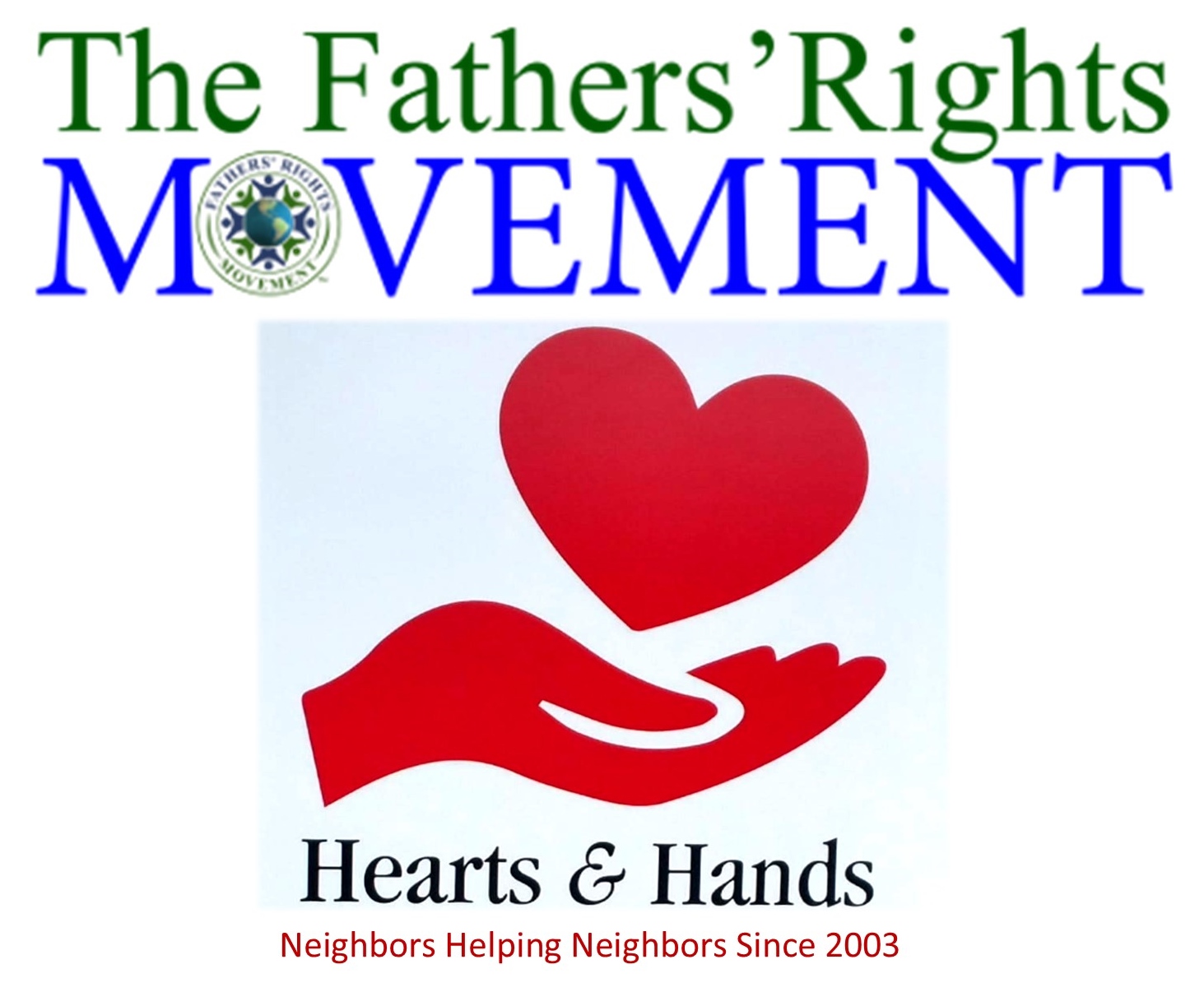 We recently asked our employees to nominate a charitable organization they felt passionate about, with the entire staff to vote and select two recipients for donations by Alden State Bank. We are pleased to make $2,500 contributions to Hearts and Hands and The New York Fathers' Rights Movement. Hearts and Hands is the premier volunteer organization serving our frail or vulnerable neighbors in rural and suburban Western New York communities. The Fathers' Rights Movement is a movement whose members, both men & women, are primarily interested in issues related to family law, including child custody and child support that affect fathers and their children. We recognize and thank these two organizations for the good work they do for society.
---
Alden State Bank Helps WNY Feeds the Frontline

Alden State Bank is pleased to contribute to WNY Feeds The Frontline to provide meals to health and medical workers in Western New York. The program was established during the onset of the COVID-19 pandemic to help area businesses donate meals from local restaurants directly to heroic frontline health and medical workers. Donations also help support restaurants and their staff during this difficult time.
Said Alden State Bank President & CEO, Steven Woodard, "As a Western New York community bank, we believe that it is important to lend support to the men and women who are selflessly putting themselves at risk to save lives during this pandemic. At the same time, it is vitally important to also support local restaurants and small business during this economically stressful time. During this difficult time we are excited to be a part of such vital community minded programs like WNY Feeds the Frontline."
For more information on the WNY Feeds the Frontline program and how you can also contribute, see their web site at www.wnyfeedsthefrontline.org.
---
Steven Woodard Elected to the 2021 ICBA Federal Delegate Board
---