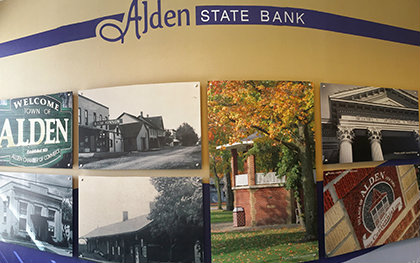 News & Events
Alden State Bank Awards Contract, Returns to Roots
Alden State Bank is pleased to announce that BRD Construction of Buffalo, in conjunction with Young & Wright Architectural, has been awarded the contract to renovate its former location at 13200 Broadway in the Village of Alden. The bank was formed in 1916, renting space at what is now Alden Pharmacy until the yellow brick and stone structure was built across the street in 1925. The bank occupied the building from 1925 until 1963 when it moved next door to 13216 Broadway, where the bank is presently headquartered. In 1965, the building at 13200 Broadway was sold to the Alden Advertiser, which published a weekly newspaper from that location for over 55 years until the bank purchased the building last year. The building has received preliminary determination for individual listing on the National Register of Historic Places.
"Due to the need for less lobby space and a growing operations department, this move makes the most sense to utilize the space we have. We're excited to see the building at 13200 Broadway restored to its original use, maintaining as much of the character of the original building as possible. We believe the restoration of this almost 100-year-old building is exciting for the Village and Town of Alden," said Steve Woodard, President & CEO. Tellers and customer service will relocate to 13200 Broadway once the renovation is complete. The bank also plans to renovate its current lobby space, which will create additional workspace and will allow the bank to add additional staff to support its current and future growth.
BRD Construction will begin the project pending all necessary approvals, with the goal of completing the renovation by the end of September.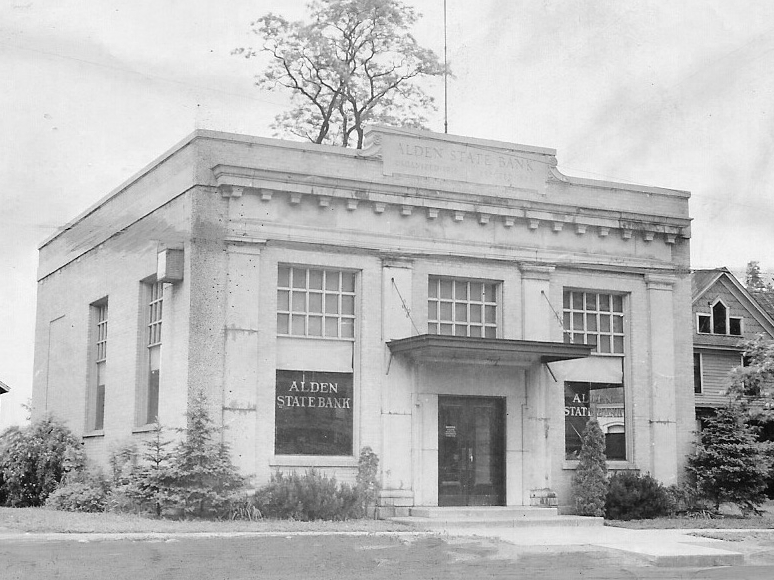 ---
Alden State Bank Hires Chief Lending Officer
Alden State Bank announces the hiring of Adam M. Desmond as Chief Lending Officer. Adam is a Graduate of the UB School of Management in Finance and holds an MBA from Canisius College. He previously was the Market Leader for Tompkins Community Bank for Erie and Niagara counties. Before that, he held various roles with First Niagara Bank and then KeyBank through acquisition, with the latest role being a commercial lender in their Middle Market lending team. Adam currently serves as the Treasurer of the Board of Directors for BRICK Buffalo Academy Charter School as well as a board member for Literacy Buffalo Niagara. He is a volunteer coach with Grand Island Little League and resides in Grand Island with his wife Carin and two sons.
---
F BITES Coffee Bar Opens Inside Clarence Office
Alden State Bank is pleased to announce F BITES Coffee Bar officially opened on Tuesday, February 15, 2022, inside their office located at 6545 Transit Road, East Amherst. F BITES (Food Based Interventions with Technology, Energy & Science) is a Western New York non-profit whose mission is to empower youth and adults to be contributing members of society, inspiring them to plan a successful future through the execution and development of workforce skills, soft skills, hard skills, and exposure to culinary art training.
"We are very excited to be able to partner with F BITES and the work they are doing in Western New York," said Steven Woodard, President & CEO. "We encourage everyone to stop by pick up a cup of coffee or a delicious caramel macchiato and learn more about this great organization." F BITES Coffee Bar plans to be open weekly Tuesday through Thursday, 10 am until 3:30 pm. For more information on F BITES, see their web site at fbites.org.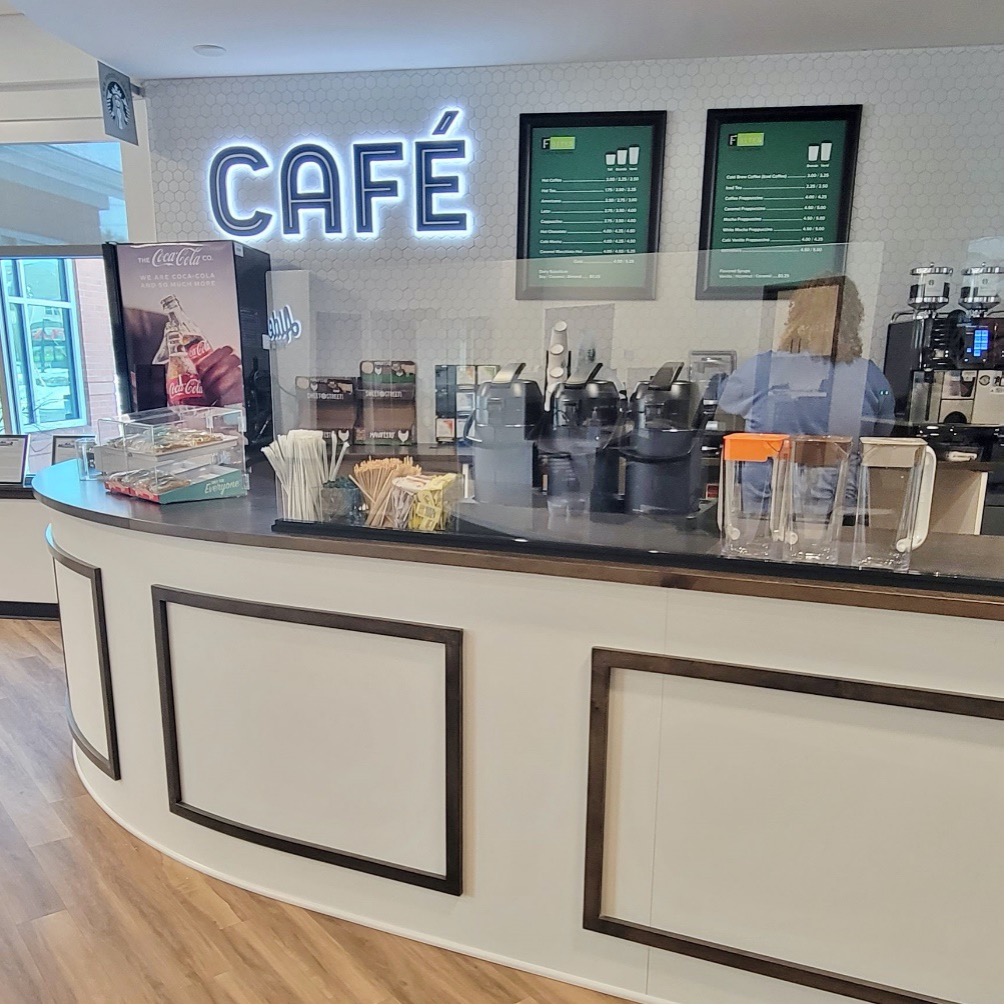 ---
Alden State Bank Holds Clarence Branch Grand Opening
Alden State Bank held a Grand Opening with a ribbon-cutting ceremony for its new branch location at 6545 Transit Road in Clarence on Monday, November 15, 2021. The bank welcomed Clarence Supervisor Patrick Casilio, Robert Geiger of the Clarence Chamber of Commerce and representatives of Congressman Chris Jacobs, State Senator Patrick Gallivan and Assemblyman Michael Norris, among others.
This third location allows the community bank to bring its commitment of providing innovative, state-of-the-art banking products and services with a neighborly approach to the Amherst, Clarence and surrounding communities.
"Alden State Bank is very excited to be opening a branch in Clarence," said Steven Woodard, President & CEO. "We have many existing relationships in the area, and we look forward to having a physical presence for their convenience as well as developing new relationships."
The building at 6545 Transit Road, at the corner of Miles Road, has been vacant since 2016. Extensive remodeling of the interior has occurred over the past several months to present a clean, modern branch environment with some traditional elements. Lamacchia Group LLC was the designer and general contractor.
Founded in 1916, the establishment of the bank was the result of several local people who felt the need for a financial institution that would meet the needs of a growing Alden community. The bank experienced steady growth over the past several decades and remains independently owned and locally operated. A second office in the Town of Lancaster is located at 5802 Broadway. Total assets were approximately $475 million as of September 30, 2021.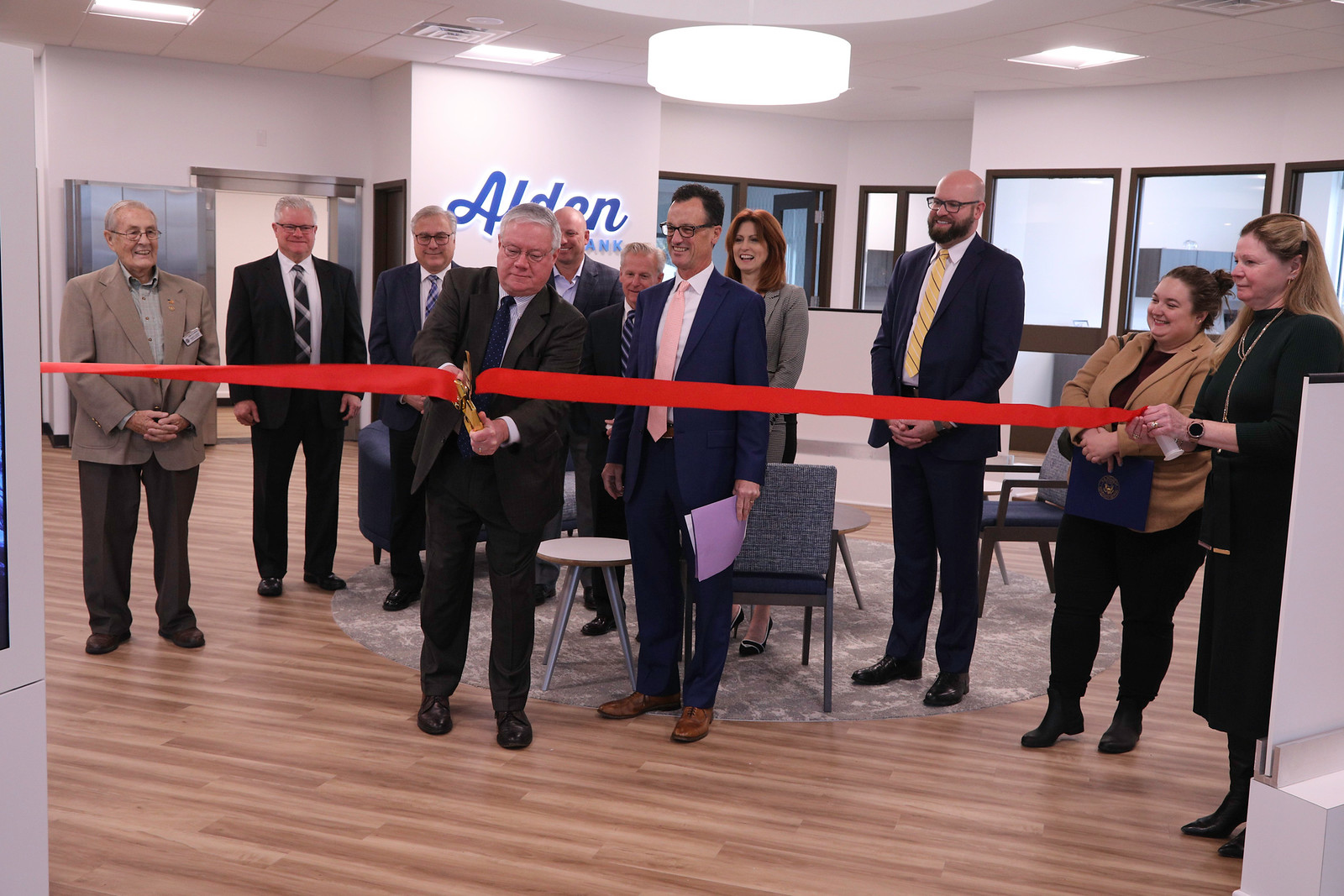 Photo Credit: Rick Penny
---
Donation to Ronald McDonald House Charities of WNY
On Wednesday, November 3, Alden State Bank held an employee "preview night" for its staff at the new Clarence office. During the evening, President Steve Woodard presented a check for $5,000 to Ronald McDonald House Charities of Western New York. Pictured from left are RMHC of WNY Executive Director Marianne Hoover, Steve Woodard, outgoing Executive Director Sally Vincent and Enrico Francani of Derico of East Amherst Corp. The Clarence office is located at 6545 Transit Road in East Amherst.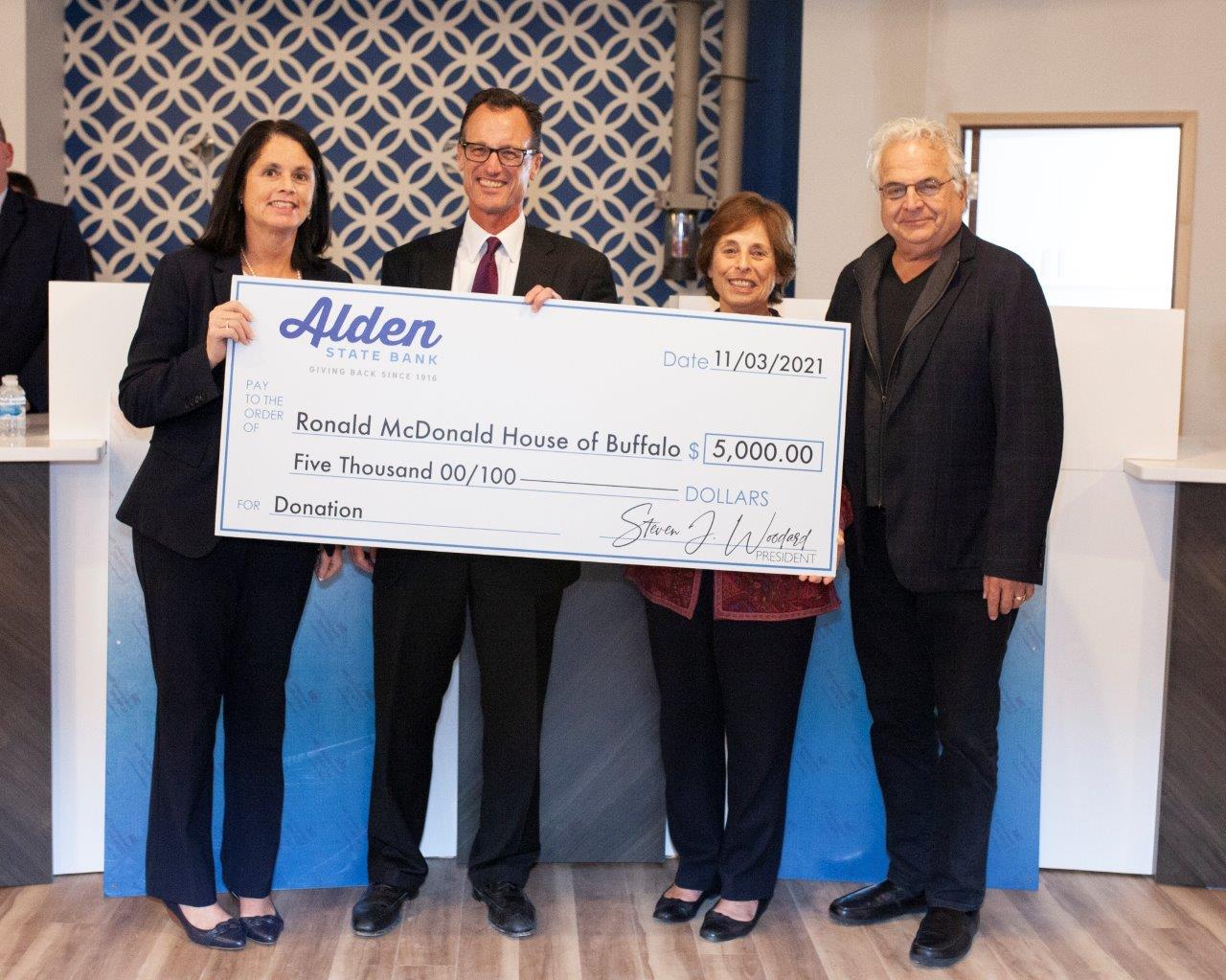 ---
Alden State Bank Returns to Its Roots
Alden State Bank has reached an agreement to purchase the building at 13200 Broadway in the Village of Alden for the purpose of moving its retail operations. The yellow brick and stone structure was constructed in 1925 with the bank conducting business there until November 1963. The building is presently owned by Leonard Weisbeck Jr. and has been the home of the Alden Advertiser weekly newspaper and printing business since 1965.
After renovations, the bank plans to move its branch operations from the current main office at 13216 Broadway. The current location will become the bank's headquarters and operations center to support its continued growth. "We are extremely excited at the prospect of returning to the building where Alden State Bank served the community for almost 40 years," says Steven Woodard, President & CEO. "With a nod to our past, we will present to our customers a modern 21st century branch environment with the high level of service our customers have come to expect."
The Alden Advertiser will continue to be published from a new office location.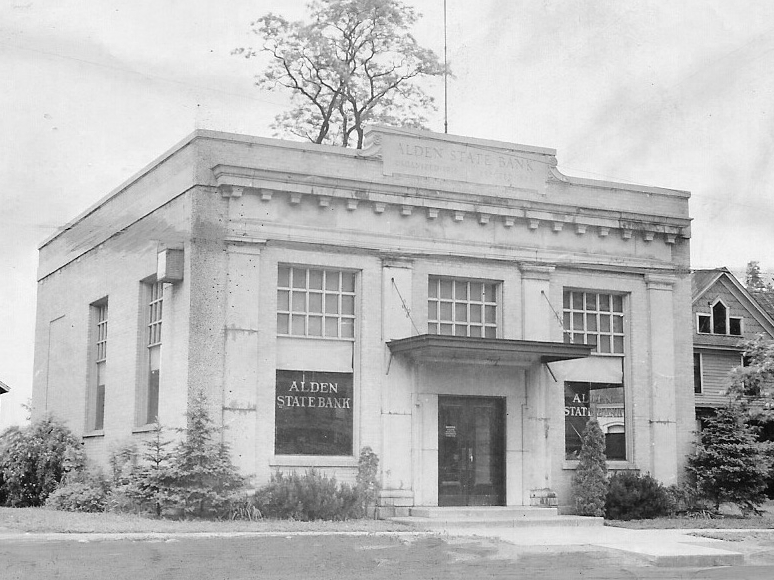 ---
Steven Woodard Elected to the 2021 ICBA Federal Delegate Board
---