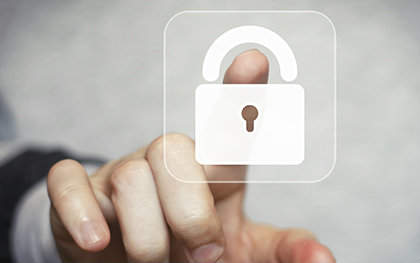 Online Banking Security
Steps we take
The following are just some of the steps Alden State Bank has taken to protect the security of your personal and financial information online:
1. Alden State Bank verifies our customer's identity, prior to the customer setting up their username and password during enrollment to online banking.
2. You will be asked to create three personal challenge questions when you enroll in online banking.
3. Alden State Bank requires a username and a password at sign on to view your accounts.
4. Last Log in – each time you log in to online banking we will welcome you by name and display the date and time of your last session.
Steps you can take
In addition to the security measures we have taken, we recommend that you take the following steps to further protect your personal information online:
1. Keep your username and password confidential and in a secure location separate from the computer you use for online banking access.
2. Don't leave your computer during an online banking or bill paying session. Always "Log off" of online banking or "Sign out" of bill payment when you have completed a session or are leaving your computer.
3. Select a username, password and challenge questions that are difficult to guess, but easy for you to remember. We suggest that you avoid using family names, numbers that might be easy to guess such as birthdates, anniversaries, phone numbers or address numbers and local sport team names or schools you attended.
4. Select unique usernames and passwords for each site. Do not use the same identifying information on multiple websites.
5. Do not share your username or password with anyone. Alden State Bank will never request your username or password and you should never give that information to anyone claiming to represent Alden State Bank.
6. Use quality security monitoring software on your computer that includes anti-virus, anti-malware and firewall functions.
7. Keep your operating system security up-to-date by promptly installing patches and updates.
If you feel your online credentials have been compromised contact us immediately by telephone at 716-937-3381.