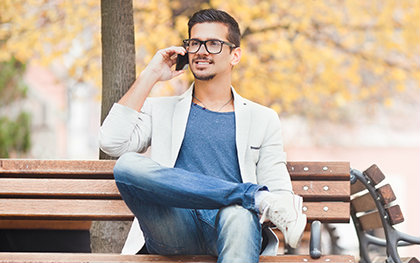 Telephone Banking
Maintain access to your accounts even when internet isn't available and you can't make it out to a branch. Telephone banking ensures that your banking needs are just a phone call away.
Transfer funds, check balances, and more with any touchtone phone. Best of all, this convenient service is completely free. Just one more way we're making it easier to bank your way!
Summary
Fast, free, simple convenience for Alden State Bank customers
Access to your bank only a phone call away
Perfect for times when a computer or branch isn't nearby
Access account information 24/7 via any touchtone phone (including your cell phone):

Verify account balances
Transfer funds between accounts
See if checks have cleared
And more!
Get Started
Telephone banking is as easy as it sounds. Use any touch-tone phone for free account access. When you call into telephone banking, you are guided through a menu of options by an automated voice system.
To use the system please dial 1-833-272-0073, then follow the instructions.
Find Out More About Telephone Banking