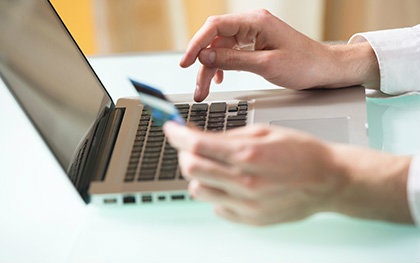 Business Debit Card
Easily make purchases and track business expenses with our free MasterCard® debit card. You'll always have direct access to a designated account balance — plus the power to make purchases around the globe, around-the-clock.
So equip your business with easy purchasing power. Multiple cards can be issued with pre-set employee limits as needed.
Summary
Free with any Alden State Bank business account
Reduce costs of purchasing checks
Simplify expense tracking
Multiple cards can be issued
Pre-set employee limits as needed
Safer than carrying cash
More convenient and safer than checks
Make purchases online or in-store virtually anytime, anywhere
24/7 access to funds via 2,000 network fee-free ATMs
Easily withdraw funds from ATMs
Helpful Contacts
To report a lost or stolen ATM or debit card call Alden State Bank at (716) 937-3381. After business hours call 1-800-528-2273.
To activate a new or re-issued MasterCard, call 1-877-744-2274, from your primary phone number.
For MasterCard Secure or 3D Secure problems, go to www.mastercardsecurecode.com.
Get Purchasing Power At Your Fingertips