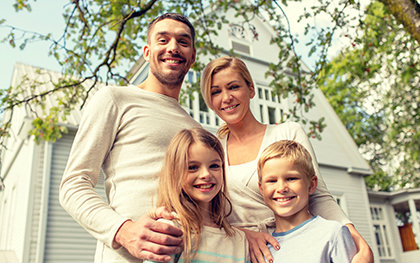 Home Equity Loans
Your home is a lot of things to you — add "source of funds" to that list. Use the equity you've built in your home to secure a loan from Alden State Bank. At competitive rates that won't break the bank, you can get whatever you need.
So remodel your house, buy a boat, consolidate debt — with the possibility of tax-deductible interest¹, there's no reason to hold off on your wish list any longer.
Summary
Competitive rates for several short-term or one-time needs:

Education expenses
Major life events
Home remodel projects
Debt consolidation
And much more!

The existing equity in your home is used as collateral backing
Accommodating repayment terms that work uniquely for you
The interest paid might be tax deductible¹
Local decision-making and processing in Western New York
Attentive, friendly service from start to finish
The Secure and Fair Enforcement for Mortgage Licensing Act of 2008 (S.A.F.E. Act) requires us to provide the names of our Mortgage Loan Originators and their unique identifier upon request. If you are interested in obtaining this information, please contact us or call 716-937-3381.
View a list of servicing fees & a disclosure regarding mortgage servicing.
Make Your Dreams A Reality