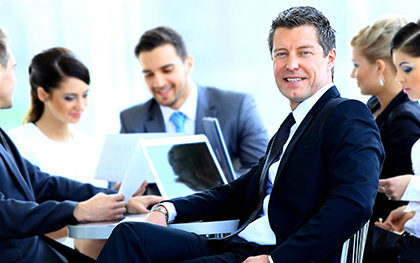 Business Line of Credit
Being flexible is how you've gotten this far in business. Your financing should have the same flexibility. A business line of credit lets you draw repeatedly from the same credit, so you can fund inventory, working capital, and more — without having to reapply.
Since your credit line will already be determined, there is no delay due to application and approval. You'll only pay interest on what you use, and you can expect competitive rates that won't leave you in the red.
Summary
Competitive rates for a wide range of long-term or seasonal business needs

Seasonal fluctuations
Inventory
Capitalize on trade discounts
Working capital
Ongoing updates
And more

Provides greater financial flexibility
Helps avoid building credit card debt
Repayment customized based on your business's unique needs
Funds available right as you need them; apply once then use again as needed thereafter
Revolving credit – as principal is repaid, more becomes available for use
Only pay interest on the part that's used
Local decision-making and processing in Western New York
Attentive, friendly service from start to finish
Meet Business Opportunities Head On