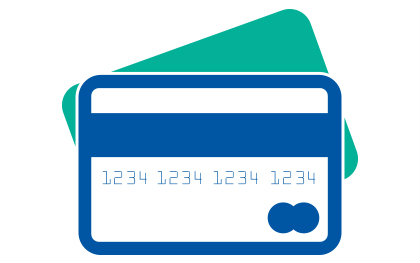 MasterCard Debit Card
Imagine getting through life without ever having to dig for change — or worse, write a check. MasterCard® debit cards provide you the convenience of a check or cash in just one swipe. Use your free MasterCard for purchases around the globe and online.
Our debit card is safer than carrying cash and more readily accepted than checks. The very same card is used to make ATM withdrawals. One tiny piece of plastic; a whole lot of versatility.
Summary
Fast, free, and easy
Safer than carrying cash
More convenient and safer than checks
Eliminate cost of purchasing checks
Make purchases anywhere MasterCard is accepted
24/7 access to funds via 2,000 network fee-free ATMs — search for one near you!
Helpful Contacts
To report a lost or stolen ATM or debit card call Alden State Bank at (716) 937-3381. After business hours call 1-800-528-2273.
To activate a new or re-issued MasterCard, call 1-877-744-2274, from your primary phone number.
MobiMoney App
Take control of your debit card with the MobiMoney™ App
Receive instant transaction alerts
Turn card on & off
Establish spending limits
Establish location controls
The app is available for download in the Apple® App Store® for iPhone® and iPad® and Google Play™ Store for Android™ devices.
Refer to the MobiMoney Setup Guide and FAQ documents for more information.
Lighten Up Your Life — And Your Wallet